Connections
Sisdir connects to your district's FACTS ODBC database for sync that's tailor-made for FACTS schools.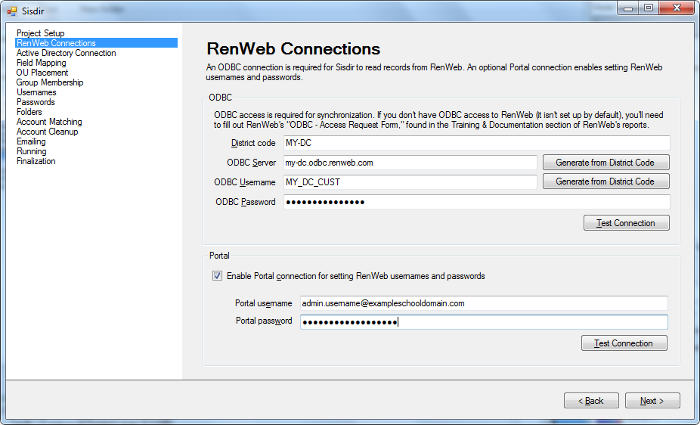 OUs and Security Groups
All students and staff can be assigned to the same OUs and Security Groups, or you can use Condition Builder to assign them conditionally. In the screenshot, Senior users are being placed in a special Seniors OU.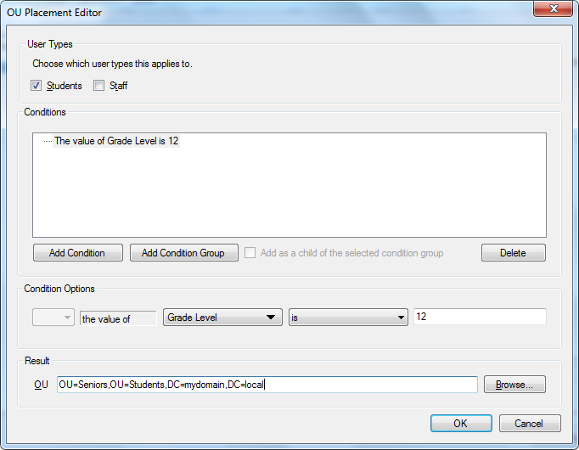 Usernames and Passwords
Usernames can be generated from FACTS fields, string constants, or numeric iterators.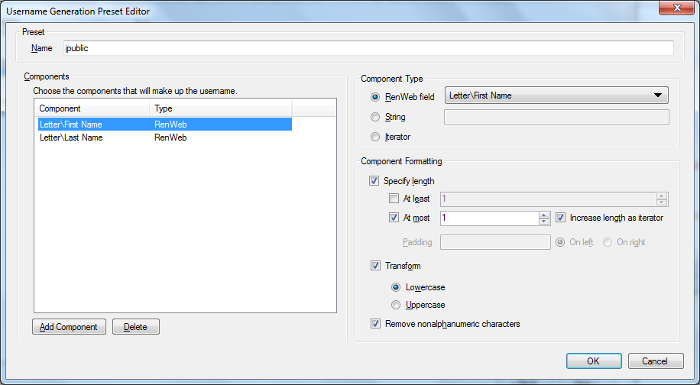 Home Folders
Home folders can be created alongside user accounts. Here, folders are set to be created in \\myserver\Students and mapped to drive X for student accounts.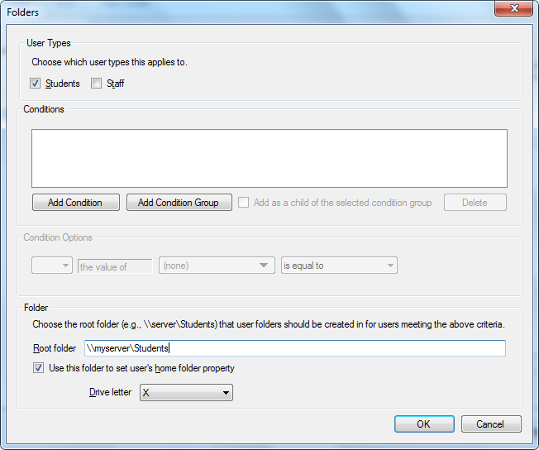 Account Cleanup
Accounts can be deactivated or deleted as soon as they are inactive in FACTS or after a period of time. Account folders can be deleted as well.